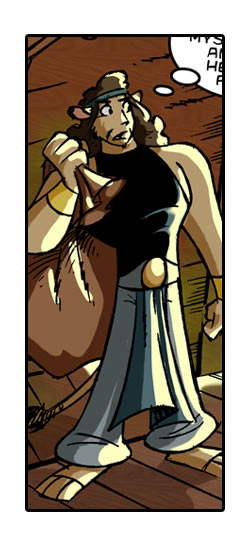 Lewis
Sweet, kind, ingenue but strong and goodwilling, Lewis is a lion boy with a powerful body and a heart of gold. He is a very good fighter and hunter, even if he's style is rough: he never got a proper training 'cause he learned in the most direct way: hunting and fighting wild animals and marauders to protect the sheperd's village he comes from.
This village is set down the mountain where Scyra used to live; after he accidentally met her he just couldn't forget the beautiful amazon, that was the 1st girl he made love to. Yes, love, because he's not familiar with the "one night stand" idea and he strongly feels it wasn't just sex he shared with Scyra.
He started a long travel to find her, crossing the sea, but sad surprises await the poor guy...
Will he be able to fight for his love and to conquer the girl of his dreams?