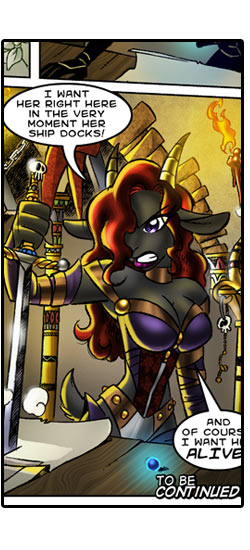 Bloodrose
Rancorous, envyious, Bloodrose is the dangerous leader of the Thieves Guild of the city of Ptarsis. She seem to live to have her sweet revenge against Alma and also against everyone who dares to cross her road.
She is able with swords and knives but her most powerful weapon is Black Magic.
She can cast incredibly powerful hellfire spells, greatly improved by her shady, dirty relationship with a foul demon called Korgoroth.
She gives her body to him anytime she needs to recharge his powers, to keep control over the thieves she leads and to fight her enemies. She just love to be in charge, and to humiliate her assistant Taddeus, as a payback for something he did some time before... but this is another story.
She's bad, she's powerful, remember: NEVER call her Ginger!